Bargersville Veterinary Hospital & Wellness Center
At Bargersville Veterinary Hospital, we know how important your pet's care is. Our philosophy is that we treat the whole pet, which includes you, the family.
Understanding the various treatment methods that are available and knowing what's right for you and your pet can seem like a maze. Our professional veterinary team is trained in all areas of pet care, providing to you the treatment plans that are appropriate. Our team is also trained in alternative types of veterinary care, such as pet acupuncture, Chinese herbs, and other non-traditional methods of care, allowing you and the Bargersville team to create a treatment of maintenance program for your pet that is perfect.
Led by Dr. Cindy Baker, the Bargersville Veterinary Hospital team is well-rounded in their knowledge and expertise. This provides you, the pet family, peace of mind in knowing that your pet, and your family, will get the best of care.
Some examples of the Bargersville Veterinary Team's area of expertise include:
Education for you on those routine tests that provide for the safety of your pet.
Wellness test and vaccines tailored to fit your pet's needs and stage of life.
Surgical laser, providing faster healing and less pain for your pet.
Nutritional education to ensure a healthy pet and a good quality of life.
Training education to increase the human animal bond and create a well mannered pet family member.
Physical rehabilitation programs including therapy laser, ultrasound and e-stim to help the pet through a surgical process or to provide comfort in an elderly pet.
Alternative treatment programs, such as acupuncture, Chinese herbs and other non-traditional medicinal processes.
The Bargersville Veterinary Hospital team – providing peace of mind for you, the pet parent, in knowing your pet's care is in the hands of the best.
MISSION STATEMENT
We are a family of veterinary medical professionals that thrive on providing a life time of holistic, progressive health care. Our team advocates for your companion so that his or her life will be the richest and healthiest journey possible. With our continual investment in learning, the BVH team evolves as partners in the optimal healthcare for your pet. Our goal is to hear a purr, see a tail wag, and earn your smile. We want your family to have a fear free and rewarding experience that will enrich the bond with BVH and your furry friend.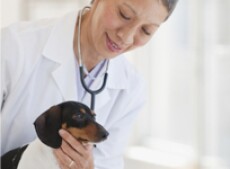 4253 North State Road 135

Franklin

,

IN

46131

Phone: (317) 422-9536
Fax: (317) 494-4099
M,Tu,Th: 8:00AM-8:00PM
Wed, Fri: 8:00AM-6:00PM
Sat: 8:00AM-2:00PM
Sun: Closed